UPDATE
VR Awards 2021: Beste VR-Brille und bestes VR-Spiel gekürt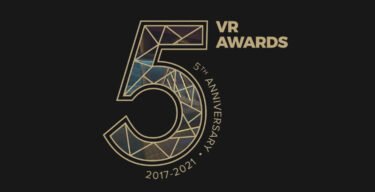 Bild: AIXR
UPDATE
19. November 2021:
Die VR Awards 2021 wurden gestern Nacht verliehen.
Mit einer Lebensauszeichnung geehrt wurde der VR-Pionier Tom Furness.
Alle weiteren Nominierten und Gewinner (fett) findet ihr unten.
Ursprünglicher Artikel vom 23. Juli 2021:
Dieses Jahr werden zum fünften Mal in Folge die VR Awards verliehen und anders als 2020 wieder als physischer Event. VR-Nutzer werden die Veranstaltung stilecht mit der VR-Brille verfolgen können.
Die VR Awards 2021 finden am 18. November in London statt. Über 300 Gäste aus der VR-Industrie werden erwartet.
___STEADY_PAYWALL___
Wer das Event von zu Hause mitverfolgen will, wird dies per Browser, Smartphone und VR-Brille tun können. Details folgen noch.
MIXED.de ohne Werbebanner
Zugriff auf mehr als 9.000 Artikel
Kündigung jederzeit online möglich
Nachfolgend die Nominierten. Listen früherer Gewinner stehen am Ende des Artikels.
Beste VR-Hardware
Oculus Quest 2 – Facebook
HP Reverb G2 Omnicept Edition – HP
VIVE Focus 3 – HTC
Pico Neo 3 Pro – Pico Interactive Europe SL
XR-3 – Varjo
XTAL Mixed Reality Module – Vrgineers
Bestes VR-Spiel
DOOM 3: VR Edition – Archiact
Star Wars: Squadrons – Electronic Arts Inc.
Star Wars/ Tales from the Galaxy's Edge – ILMxLAB
STRIDE – Joy Way
ALTDEUS: Beyond Chronos – MyDearest Inc.
Maskmaker – MWM Interactive
Smash Drums – PotamWorks
Demeo – Resolution Games
Horror Bar VR – VR Factory Games Sp. z o.o.
Ragnaröck – Wanadev
Gnomes & Goblins – Wevr
Zombieland VR: Headshot Fever – XR Games
Bester VR-Film
Paper Birds – 3DAR
Micro Monsters with David Attenborough – Alchemy Immersive
Strands of Mind – Diversion cinema
To Miss The Ending – Idontloveyouanymore
Symphony – Mecal
Agence – National Film Board of Canada
Beste VR-Erfahrung
Future Static – 4DR Studios
Madrid Noir – ATLAS V
BRCvr – Big Rock Creative
The Passengers – Couzin Films & Les Produits Frais
The Book of Distance – Head, Festivals and Audience Development
Getting Lost In Nature With Luke – Lost Eagle Studios
Kusunda VR – Nowheremedia
Launch First Performing AI DJ – Sensorium
Beste Arcade-Erfahrung
Icecube Protocol – Backlight Studio
Meet the Dinosaurs – DIVR Labs
Current, Rising – Figment Productions Ltd.
Incarna Adventure – INCARNA STUDIOS
meetspaceVR: We blow minds! – meetspaceVR
Blasters of the Universe: Infinity Forever – Secret Location
Paranormal Pest Patrol – Secret Location
Prince of Persia: The Dagger of Time – Ubisoft Düsseldorf
Bestes VR-Startup
Emperia
EVOKE Studios
Lost Horizon
triple A code GmbH
Unlocked Reality
Innovativstes VR-Unternehmen
Cleanbox Technology
DARK BAY GmbH
eyeora VR
InnerspaceVR
Resolution Games
Sensorium
Virtualware
Yarn Corporation
Beste VR-Unternehmenslösung
Arthur – Arthur
Entropia sdn. Bhd – TM One XR City: Immersive Opportunities
Light&Shadows – Stipple
Make Real Ltd – Skill Shield – Make Real and Keltbray
Masters of Pie – Hyperbat – World's First VR Design Review over 5G
Orka – Virtual Shipyard – Strathclyde University Department of NAOME
Spinview – Alveso Train Depot
Beste VR-Gesundheitsapp
Smell Revived – BroadAR
Saving Kids Lives: VR Training for Pediatric Emergencies – Health Scholars
The Challenge Project – Khora
Make Real & NHS Blood Transplant – Aseptic Technique VR – Make Real Ltd
SSI VR – NUMENA GmbH
Osso VR – Cinematic VR Surgical Training Platform – Osso VR
Elsevier Simulation Learning System (SLS) VR Curriculum – SimX, Inc.
See again! – FundamentalVR partnership with Novartis, delivering groundbreaking Ocular Gene Therapy VR Simulation –Tandem Marketing Communications
Daily-act software: VR serious game for the evaluation and rehabilitation of the neuropsychological patients – Untold Games
Beste Bildungs- und Schulungsapp
VR Plant Journey – Breakpoint One GmbH
Project Origami: "The Magic of Flight" – Haggai Goldfarb Consulting
Make Real & Severn Trent – Coaching VR – Make Real Ltd
Vale VR – NORCAT
DHL Reach Truck Simulator – Orka
Newview School – PsychIc VR Lab Co.ltd
Forum VR-Artists of OZ – StudioCOIN
Virtual Air Condition Installation – Techno Brave Asia Ltd. & Eminent Air (Thailand) Co., Ltd.
Virtual Reality training for container glass manufacturers – VR Inn
Bestes VR-Marketing
D-Wave Advantage Showcase – Accenture
Shibuya Virtual Halloween – Geometry Ogilvy Japan
Virtual Market 5 – HIKKY Co., Ltd.
VR Boatshow: Toyota Marine World – HIKKY Co., Ltd.
Vraum – Car configuration app – Immersivecast
The Emirates VR Experience – Renacens Sistemas SL
VR Award für soziale Wirkung
AVEnueS – Race Equity in Child Welfare – Accenture
Mindful VR – Gain Productions Inc.
Shibuya Virtual Halloween – Geometry Ogilvy Japan
POV: Points of View – GRX Immersive Labs
RendeverLive™ – Rendever
SiteIT – Sentireal Ltd
Suicide Prevention (Ready VR) – Sunshine Sachs
Titelbild: MWM Interactive (Maskmaker)
Weiterlesen über VR Awards:
Hinweis: Links auf Online-Shops in Artikeln können sogenannte Affiliate-Links sein. Wenn ihr über diesen Link einkauft, erhält MIXED.de vom Anbieter eine Provision. Für euch verändert sich der Preis nicht.