VR Awards 2018: Das sind die Gewinner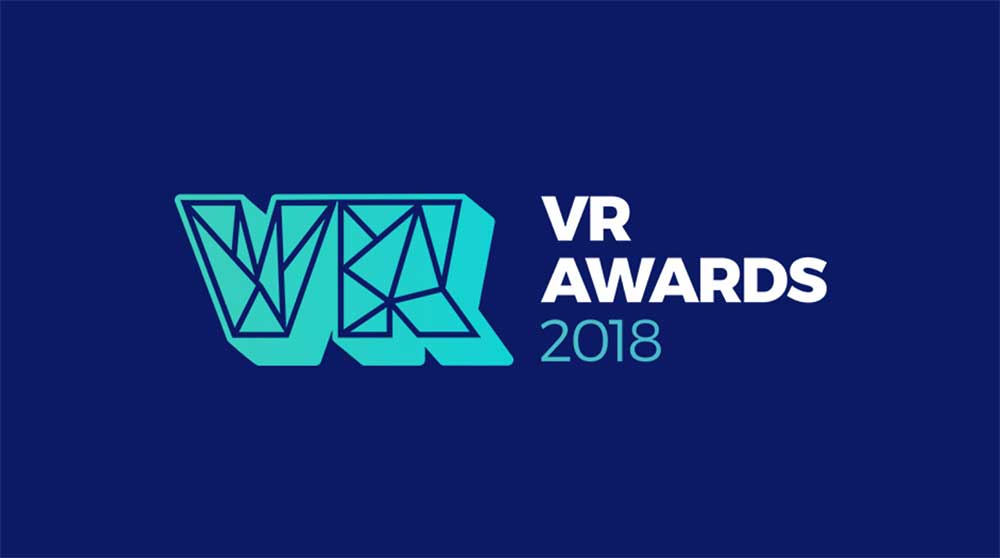 Bei den zweiten "VR Awards" in London feierte sich die Branche selbst und zeichnete Highlights aus.
Die Preisverleihung fand dieser Tage in London statt. Die Jury hat 38 Mitglieder, allesamt Vertreter aus der Virtual-Reality-Branche. Eine Übersicht steht hier. Organisiert wird das Ereignis vom britischen Unternehmen VR Bound.
Im folgenden sind die Kategorien, die Gewinner und die Nominierten gelistet.
___STEADY_PAYWALL___
Die beste VR-Brille: Vive Pro
Vive Pro (HTC)
Oculus Go (Oculus)
VRHero 5K Plus (VRgineers)
Vive Focus (HTC
Das VR-Spiel des Jahres:  The Gallery – Episode 2: Heart of the Emberstone
Fallout 4 VR (Bethesda Softworks)
The Elder Scrolls V: Skyrim VR (Bethesda Softworks)
Beat Saber (Beat Games)
Sprint Vector (Survios Inc.)
Lone Echo / Echo Arena (Ready At Dawn)
Brass Tactics (Hidden Path Entertainment)
Red Matter (Vertical Robot)
Paranormal Activity: The Lost Soul (VRWERX)
Pixel Ripped 1989 (ARVORE Immersive Experiences)
The Mage's Tale (inXile Entertainment)
The Gallery – Episode 2: Heart of the Emberstone (Cloudhead Games Ltd.)
TO THE TOP (Electric Hat Games)
Shooty Fruity (nDreams)
Die VR-Erfahrung des Jahres: Manifest 99
Silicon Valley: Inside The Hacker Hostel (REWIND)
A Moon For All Mankind (Framestore)
Coco VR (Magnopus)
Blade Runner 2049: Memory Lab (Magnopus)
BBC Earth: Life in VR – California Coast (Preloaded and BBC Worldwide)
The Day The World Changed (Tomorrow Never Knows)
Manifest 99 (Flight School)
Sky4DVR (Framestore)
Starship Commander (Human Interact)
Ulm Stories – The Dream of Flying (Interactive Media Foundation GmbH)
NBA League Pass in NextVR: 2017-2018 Regular Season (NextVR)
Der VR-Film des Jahres: Carne y Arena
Asteroids! (Baobab Studios)
CARNE y ARENA (ILMxLAB)
Aurora Room (Pink Kong Studios)
The Committee (One Films)
The Sun Ladies (Lucid Dreams Productions)
Trending Gold (Olympic Channel & Jaunt)
My Africa (Vision3)
Vestige (NSC Creative)
Isle of Dogs Behind the Scenes (Cohn & Wolfe)
Speed Kills VR (TopDogVR)
Das beste VR-Marketing des Jahres: Coco VR
Star Wars: Droid Repair Bay (ILMxLAB)
GMC Rangeland Derby VR (Flight School)
L'Oreal / Diesel Only the Brave (BackLight)
Pebble Studios: DuckTales | 360° Adventure: The Lost Key of Tralla La (Pebble Studios)
Coco VR (Magnopus)
Delicatessen (Somewhere Else)
SPP – SMART HOME (GrandPano)
Blade Runner 2049: Memory Lab (Magnopus)
Melbourne, meet your new train (Welcomm working together with Bravo!/Plato Reality)
IKEA Virtual Reality Store (TAKELEAP)
Audi VR Experience (Audi and ZeroLIght)
Das beste VR-Startup des Jahres: Neurogaming Limited
Flight School
SpringboardVR
VRgineers Inc.
Fast Travel Games AB
Neurogaming Limited
Cooperative Innovations
Anzu.io
Das innovativste VR-Unternehmen des Jahres: Ultrahaptics
Striker VR
Ultrahaptics
Pixvana
Spinview
AiSolve
TAKELEAP
Human Interact
Visbit Inc.
Flipside
Gravity Sketch
Beste VR-App Bildung und Training: Hololab Champions
Hololab Champions (Schell Games)
MEL Chemistry VR (MEL Science)
Alcon Virtual Eye Experience (Elara Systems)
VR Crane & Equipment Operator Training Simulator Suite (ITI, United Rentals, & Serious Labs)
Alliander Virtual Platform (Alliander)
Bartender VR Simulator (VR Factory)
harmaceutical Line Clearance VR Training (MEDIASQUAD Medienentwicklungs- und Vertriebs-GmbH)
MasterWorks: Journey Through History (FarBridge, Inc.)
Beste VR-App im Gesundheitswesen: Virti
Alcon Virtual Eye Experience (Elara Systems)
3D Organon VR Anatomy – Enterprise edition (Medis Media)
First Certified VR Medical Device Company in the World (VRHealth)
DR.VR (Rescape Innovation Ltd)
Cigna Peak Challenge (Infinite MR)
INFINITY HOUSE (INFINITE MIXED REALITY)
Virti (Virti)
EaseVR (appliedVR)
B. Braun Spine Days (NUMENA Virtual Reality Architects)
Beste VR-Arcade-Erfahrung: Star Wars: Secrets of the Empire
Star Wars™: Secrets of the Empire (ILMxLAB)
Kraken Unleashed, SeaWorld Orlando (Figment Productions)
A Moon For All Mankind (Framestore)
Eclipse (BackLight)
World of Tanks VR (Neurogaming Limited)
HOLOGATE (HOLOGATE )
Koliseum Soccer VR (Kynoa)
PolygonVR (Neurogaming Limited)
ParadropVR (Frontgrid)
Auszeichnung für soziale Verdienste: Window to our World
CARNE y ARENA (ILMxLAB)
What Will Your Day Bring? (The Distillery)
Evolution of Testicles (Flight School)
 The Party – A Virtual Experience of Autism (The Guardian Media Group)
Virtual Dream (Virtual Dream Foundation)
Global Warning – Arctic Melt (CNN)
Window to Our World (VISYON)
 Malaria: Life on the Frontline (VR CITY)
The Dairy Industry in 360 Degrees (Animal Equality)
Beste VR-App im Bereich Architektur und Immobilien: Bostoen
ALL in ONE VR for Architecture (GrandPano)
Virtual Worlds 4D Theatre (Virtual Worlds)
Overstruct (Overstruct)
Creating your Dream House before it's even built (Nanopixel – Boston)
MIXED.de ohne Werbebanner
Zugriff auf mehr als 9.000 Artikel
Kündigung jederzeit online möglich
Hinweis: Links auf Online-Shops in Artikeln können sogenannte Affiliate-Links sein. Wenn ihr über diesen Link einkauft, erhält MIXED.de vom Anbieter eine Provision. Für euch verändert sich der Preis nicht.