Lumiere Awards: "Tilt Brush" und "Dear Angelica" gewinnen Preise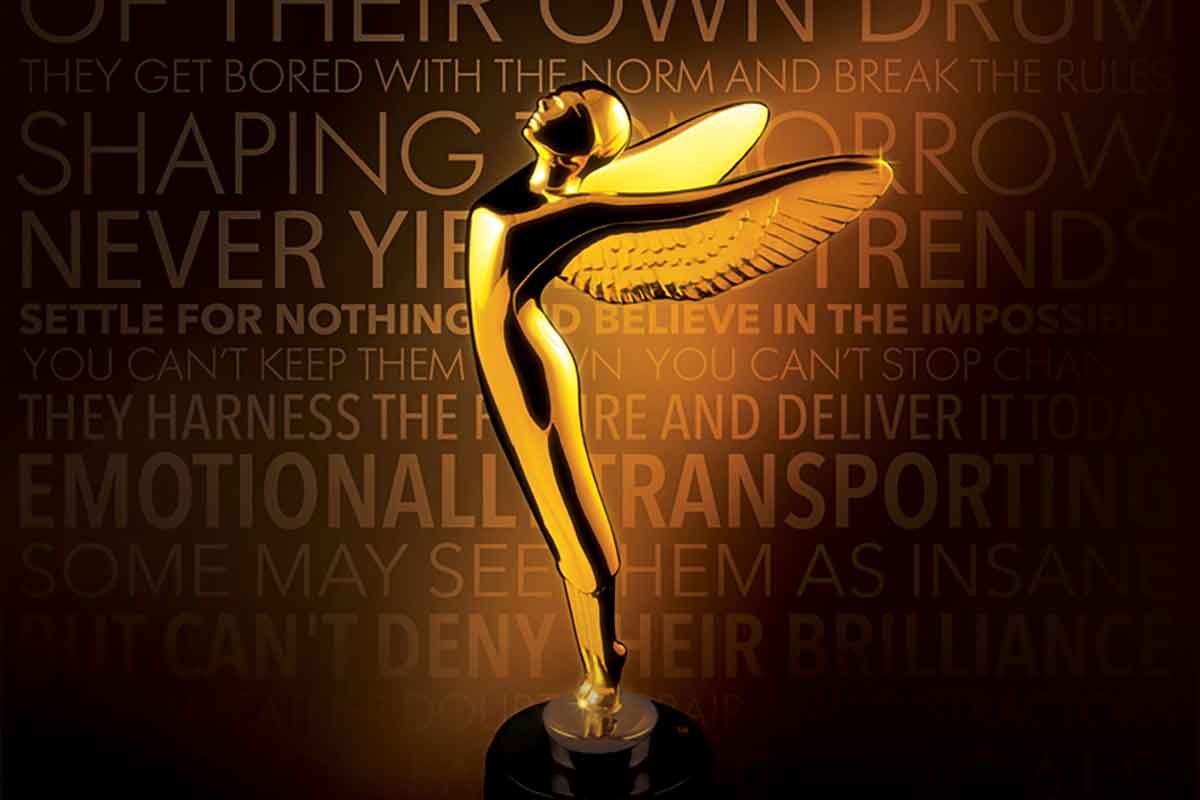 Update vom 14. Februar 2017:
Gestern wurden in den Studios von Warner Brothers zum achten Mal die Lumiere Awards verliehen. Wie bereits Ende Januar angekündigt, erhielten Google, HTC und der Regisseur Jon Favreau (unter anderem verantwortlich für die VR-Erfahrung Gnomes & Goblins) drei Sonderpreise:
Harold Lloyd Award: Jon Favreau
Sir Charles Wheatstone: Cher Wang (HTC) und HTC Vive
Century Award: Google Earth VR
Der prestigeträchtigste Preis für die beste VR-Produktion ging wie schon bei den Proto Awards an "Tilt Brush". Zum besten VR-Spiel wurde "Job Simulator" gekürt. Der Titel setzte sich hiermit gegen elf Konkurrenten durch, darunter Titel wie "Raw Data" und "Space Pirate Trainer". "Dear Angelica", das Meisterwerk vom Oculus Story Studio, gewann verdient in der Kategorie "Beste animierte VR-Erfahrung". Die weiteren Gewinner sind nachfolgend aufgelistet:
___STEADY_PAYWALL___
Best VR Experience: Tilt Brush (Google)
Best VR Film Experience: Ghostbusters VR Experience (Sony Pictures Entertainment / The Void)
Best VR Animation Experience: Dear Angelica (Oculus Story Studio)
Best VR Game: Job Simulator (Owlchemy Labs)
Best VR Music Experience: Joshua Bell VR (Sony Playstation)
Best 360 Series: Invisible (Doug Liman/30 Ninjas/Condé Nast/Jaunt VR/Samsung)
Best 360 Live Action: Nomads: Sea Gypsies (Felix & Paul Studios)
Best VR Sports Experience: Follow my Lead: The Story of the 2016 NBA Finals (Oculus)
Best VR Documentary: The Click Effect (Annapurna Pictures/Here Be Dragons)
Best VR Journalism Experience: Take Flight (New York Times)
VR Branded Experience: 360 Tour of the Shinola Factory with Luke Wilson (Reel FX)
Wer die übrigen Nominierten einsehen möchte, findet diese im ursprünglichen Artikel unten aufgelistet, der Gewinner ist jeweils hervorgehoben.
Die Pressemitteilung zur Preisverleihung findet man hier.
Ursprünglicher Artikel vom 28. Januar 2017: HTC Vive und Google Earth VR erhalten besondere Auszeichnung
Am 13. Februar werden in Hollywood zum achten Mal die Lumiere Awards verliehen. Die Preisverleihung würdigt besondere Leistungen in Bereichen wie dem 3D-Film und neuerdings auch Virtual Reality. Zwei außerordentliche Ehrungen für HTC Vive und Google Earth VR wurden gestern vorab bekanntgegeben.
Cher Wang, CEO von HTC, wird an der Preisverleihung einen Sonderpreis für HTC Vive entgegennehmen. In der Pressemitteilung heißt es, dass das raumfüllende Tracking der VR-Plattform eine überwältigende Zahl an neuen Erfahrungen ermöglicht habe, die die Grenzen bisheriger Unterhaltungsformate sprengen. Das VR-System hat bereits 2016 eine ganze Menge Preise erhalten.
MIXED.de ohne Werbebanner
Zugriff auf mehr als 9.000 Artikel
Kündigung jederzeit online möglich
Ein zweiter Sonderpreis, der "Century Award", geht an Google Earth VR. "Die Anwendung ermöglicht es jedem Menschen, die Welt mit Virtual Reality zu erforschen. Sie wird zahlreiche Leben bereichern und unser Verständnis der Welt in den kommenden Jahren erweitern", schreibt der Vorsitzende der Gesellschaft, die die Preise verleiht. Der "Century Award" wird nur selten verliehen und ist technologischen Meilensteinen vorbehalten. Der letzte Preisträger war James Cameron für seinen Film "Avatar".
Geehrt wird auch der Regisseur, Drehbuchautor und Produzent Jon Favreau. Von Favreau stammen die beiden ersten Iron Man Filme und The Jungle Book. Im Bereich von Virtual Reality hat sich Favreau durch seine VR-Erfahrung Gnomes & Goblins einen Namen gemacht.
Die Lumiere Awards werden von der Advanced Imaging Society verliehen, die 2009 von Disney, Dreamworks, Sony, Paramount und anderen Filmunternehmen gegründet. Die Preisverleihung ist nicht zu verwechseln mit den Pariser Prix Lumières.
Das sind die Nominierten
Die Preisverleihung hat dieses Jahre ihre VR-Kategorien erheblich erweitert. Die Lumiere Awards sind damit neben den Proto Awards die einzige Preisverleihung, die VR-Produktionen umfassend würdigt. Die Auszeichnungen werden am 15. Februar in 10 Kategorien verliehen. Die Nominierten sind unten aufgelistet:
VR – Gaming
A Chair in the Room: Greenwater – Wolf & Wood
Accounting – Squanchtendo with Crows Crows Crows
Batman: Arkham VR – Warner Bros. Interactive Entertainment
Battlezone – Rebellion Developments
Chronos – Gunfire Games
Eve: Valkyrie – CCP Games
Job Simulator – Owlchemy Labs
Raw Data – Survios
Space Pirate Trainer – I-Illusions
Star Wars Battlefront Rogue One X-Wing VR Mission – DICE & Criterion Games
The Gallery – Episode 1 Call of the Starseed – Cloudhead Games
The Lab – Valve Corporation
VR – Film Experience
Fantastic Beasts – Warner Bros., Google, Framestore VR Studio
Ghostbusters VR Experience – Sony Pictures, The Void
Star Wars: Trial on Tatooine – ILM
Suicide Squad: Special Ops VR – Warner Bros., Mob Scene & Atlas Entertainment, MPC VR & Legend 3D
The Jungle Book – Through Mowgli's Eyes Part 1: Trust in Me – Walt Disney Studios & Tangerine Apps
The Martian VR Experience – 20th Century Fox, Fox Innovation Lab, RSA Films, The Virtual Reality Company
VR – Animation & CGI
A VR Spacewalk – BBC
Allumette – Penrose Studios
Apollo 11 VR Experience – Immersive VR Education
Dear Angelica – Oculus Story Studio
Gnomes and Goblins – Jon Favreau, Wevr, Reality One
Grace – MacInnes Scott
Pearl – Google Spotlight Series
The Night Cafe: A VR Tribute to Vincent Van Gogh – Borrowed Light Studios
The Starry Night – Shanghai Media Group
theBlu – Wevr
Volt: Chain City – Vive Studios
Wide Awake President Trump VR Experience – MacInnes Scott
VR – Live Action
A Challenge – Brigantine Films
Cirque du Soleil, KÀ – Felix & Paul Studios
Knives – Adam Cosco
My Brother's Keeper – PBS Digital Studios
Nomads: Sea Gypsies – Felix & Paul Studios
Perspective Ch. 2: The Misdemeanor – Specular Theory
The Harvest – Chapman University & AMD
The Mule – Dark Corner Studios
Through the Ages: President Obama Celebrates Americas National Parks – Felix & Paul Studios
VR Noir: A Day Before the Night – StartVR
VR – Episodic Content
Gone – Wevr
Halcyon – Syfy (produced by Secret Location)
Invisible – 30 ninjas, Condé Nast Entertainment (CNÉ), Jaunt VR, Samsung
VR – Documentary
A History of Cuban Dance – Lucy Walker
David Attenborough's Great Barrier Reef – Atlantic Productions & Alchemy VR
Defying the Nazis VR – LIFE VR
Rhinos on the Move – Discovery VR
The Click Effect – Annapurna Pictures & Here Be Dragons
The Edge of Space – KonceptVR
VR – Journalism
Calais: The Jungle – Sky News
Chernobyl 30 Years Later – ABC News VR
Defying the Beast – World Vision & Koncept VR
Great Performers: L.A. Noir – New York Times VR
Out of Exile: Daniel's Story – Nonny de la Peńa & Emblematic Group
Remembering Pearl Harbor – LIFE VR
Struggle for Survival in the Devastated City of Aleppo – CNN
Take Flight – New York Times VR
"Toxic Tour" 360 – Oil Exploitation in the Ecuadorian Amazon – Huffington Post RYOT
Valen's Reef – Vice
VR – Sports
360 Rio 2016 Olympics VR – BBC Sport
Closer (featuring David Beckham) – Sky VR & Sky Sports
Experience the Rio Olympics in Virtual Reality – NBC Olympics & Samsung
Follow My Lead: The Story of the 2016 NBA Finals – Oculus Story Studio & m ss ng p eces
NFL Immersed – Episode 1: Eagles Defensive Line – NFL Immersed & Two Bit Circus
NFL Immersed – Episode 4: Melvin Gordon & the Chargers Game Day Prep – NFL Immersed & Two Bit Circus
VR – Music
Joshua Bell VR Experience – Sony PlayStation
Kygo: "Carry Me – The VR Experience" – Sony Music
OneRepublic: "Kids" – MPC Creative
Pentatonix: "Up on the Housetop" – Sony Music
TheWave – TheWaveVR
Waves – Wevr (with Reggie Watts)
VR – Branded
360 VR Tour of the Shinola Factory with Luke Wilson – Reel FX
Absolut Deadmau5 – Absolut
Audi's VR Car Showroom Experience – Zero Light
Formula E "Leap of Faith" – Formula E & REWIND
Jack Daniel's 360 VR Distillery Experience – Jack Daniel's & The Mill
Jaguar: I-PACE – REWIND
Reimagine, VR Film by Etihad Airways with Nicole Kidman – The Barbarian Group
Stan Lee's Cosmic Crusaders – The Hollywood Reporter, GBI, POW, Legend VR
The Field Trip to Mars – McCann (for Lockheed Martin) & Framestore
The Nature Conservancy: This is Our Future – MPC Creative
Hinweis: Links auf Online-Shops in Artikeln können sogenannte Affiliate-Links sein. Wenn ihr über diesen Link einkauft, erhält MIXED.de vom Anbieter eine Provision. Für euch verändert sich der Preis nicht.